Image Credit – Abigail Rose
Poetry on a Plate (@quarantinedinmykitchen) • Instagram photos and videos: A home-based recommended Instagram Page
I have been vegan for nearly 4 years and was vegetarian for 2 years before. It has been one of the most life-changing transitions of my life. I was convinced to quit eating meat by a friend and was inspired by the animal torture inflicted by the meat industry, as well as for climate change reasons, which is a huge interest of mine. I now believe it is the reason I feel both mentally and spiritually lighter and it is the change I would recommend anyone to try.
Becoming vegan, especially in our Western society, is a lot easier than it may seem. The vegan lifestyle has gradually become more popular and many supermarkets, cafes and restaurants now make a conscious effort to stock vegan alternatives. There are many reasons why a vegan lifestyle benefits all of us – here are my suggestions for food "substitutes" and some of my favourite recipes.
Vegan benefits
The meat industry is responsible for around half of the carbon emissions released yearly and a leading reason for deforestation and forest fires, due to a large amount of land needed to graze cattle, run and build industrial farms and transport the meat around the world. This is not only affecting total carbon emissions but also the ecology of the Amazon, our biggest source of oxygen, affecting the lives of indigenous people and associated wildlife.
This would hugely decrease if we switched to a vegan lifestyle. Although vegan alternatives such as soy are also argued to use up large amounts of land to grow, we would need 75% less land than if we continued using meat. This is because the animals themselves require food to eat, and then land on top of that to build and run the farms to kill the animals.
There are also many health benefits to following a vegan lifestyle. These include helping reduce the risk of disease, preventing diabetes and increasing mood. It also ensures you receive a more nutrient-rich diet and achieve a healthy body weight.
Nutritional solutions
One of the main issues that people consider when becoming vegan is whether they will receive all the necessary nutrients. Therefore, when transitioning, there are a few important things to consider.
Firstly and most importantly, you must make sure to replace and find alternatives for all essential food groups and vitamins. This is usually easy for carbohydrates with pasta and bread usually being vegan. Additionally, most vitamins can be consumed if enough vegetables of different colours are eaten. 
However, the most common deficiencies occur for the following minerals and the list below outlines the foods that are best for accessing these and maintaining healthy levels. You will see a lot of the foods repeat, which is useful as some of these products are more unusual and more expensive.
B12: Nutritional yeast, plant-based milk, vegan cheese and yoghurt, fortified cereal, vegetable oil, beans, tofu, vegan spreads 
Iron and magnesium: Oats, nuts, seeds (hemp, chia, flax), lentils, olives, spinach and other green vegetables 
Protein: Seitan, mock meat, tofu, lentils, beans, nutritional yeast, oats, rice, nuts, eggplant, mushrooms 
Omega 3: Special oils, flax/ hemp/ chia seeds, walnuts 
Fortunately, most other foods are available plentifully and one can still eat most meals with carbohydrates at the core but with meat replacements or simply more veg to replace the meat that would be in a normal meal e.g. pasta. We are also lucky that most supermarkets stock a variety of vegan sauce replacements e.g. vegan pesto. 
Favourite meal replacements: tofu, vegan sausages, vegan burgers, seitan (protein-rich wheat gluten), jackfruit (can buy cheaply in a can), oat bars 
Favourite meals: Pasta dishes, curries; Asian recipes, Stir fry, Mexican dishes such as fajitas, pizzas, soup, risotto, bean chilli, vegan burgers 
Good cookbooks: Deliciously Ella, BOSH, Vegan One Pound Meals, Dirty Vegan, Jackfruit and Blue Ginger
Tasty brands: Beyond Meat, The Tofoo Co, Vivera, Quorn, Taifun Tofu, Tofurky, Oumph, Meatless Farm, Sacla, Violife 
Good vegetables to include every day: Avocados, bananas, apples, mushrooms, spinach, eggplant, root veg, broccoli
A few more tips
Being vegan as an athlete. Since I became vegan, I have been running and going to the gym on a regular basis. I was a runner before then, for almost 4 years, and haven't seen a decline in performance, in fact possibly an increase. If you work out regularly, I would just recommend always eating enough and possibly increasing portion sizes as well as increasing protein intake. Make sure that enough calcium is consumed to maintain healthy bones. However, this can be found in alternative milk – check that labels to see that calcium has been added.
Eating enough protein. Taking in enough protein can be difficult for a vegan, however, fortunately, many of the vegan alternatives are made with this deficiency in mind. They are definitely one of the best sources of protein, alongside beans, nuts and chickpeas. I would recommend eating hummus in your sandwiches, perhaps buying nuts as a snack and then having one bean/chickpea-based meal a week and one vegan meat alternative meal, alongside some oat and protein-based bars. There are also various protein powder supplements and the usual vitamins if you feel you are lacking.
Being vegan on a budget. Vegetables and canned foods can be cheap when bought from the right place. If you plan your meals, becoming vegan doesn't have to break the bank. Fortunately, frozen alternatives are also relatively cheap.
Health advice. Becoming vegan can be amazing for your body and spirit, as explained in the benefits section. However, when first becoming vegan, avoid too much fruit and vegetables as you may become bloated. I, therefore, recommend adding and increasing quantities slowly.
Use your intuition. It's best to listen to your body – and mind – when it comes to what you are craving. Also, if certain meals make you energised, eat them or their ingredients more
regularly. Consider rotating your diet every 3-4 days, instead of consuming the same foods every day. I wish you all the best if you chose to begin your vegan lifestyle 🙂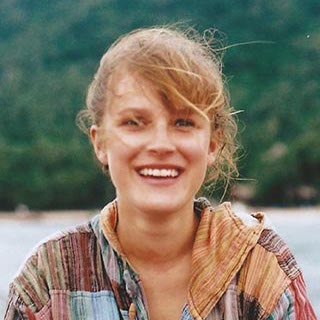 02/09/2022