Image Credit – Madi Apthorpe
Co-founders Nad and James talked about employing London's youth, repurposing plastic and that combining the two truly can Make A Difference.
Something as prevalent in our everyday lives as plastic is sadly something looked at and tossed aside, disregarded as unwanted or unusable litter for the unsung heroes of our streets, binmen, to collect.
Are You Mad Co (AYM), or Are You Making A Difference, is a pop-up shop currently located on Carnaby Street (and moving to a new location soon) which and is looking to change the stigma associated with waste. Passing on their knowledge of repurposing plastic onto the young Londoners they've recruited, plastic waste is turned on location into items you expect to spot in a streetwear store or the backdrop of a shoot.
'Our belief is that plastic is being used in the wrong way and we want to use this space to elevate the material and show the process to the people on the street and experiment how much we can collect.'
Started in 2019 by James Suckling and Nadeem Daniel, friends who share a passion for music, fashion and culture, wanted to solve some of the problems they saw in their 20 years' experience working in fashion and advertising. Aiming to create a conscious collective unit that reinvents the narrative around plastic in modern industries, James said 'we were sick of selling people things they don't need and decided that we wanted to use our skillset for the greater good. Our belief is that plastic is being used in the wrong way and we want to use this space to elevate the material and show the process to the people on the street and experiment with how much we can collect. A bit of creativity holds the key to long sustainable term changes.'
Nad and James first gained interest in the industry when they paired up with companies that made anything from sunglasses to textiles and turned the waste and overstocking into acoustic sound panels and furniture. 'We did those projects and what happened was those companies never wanted to tell their customers about their issue [of overstocking and waste] and just wanted to get a pat on the back internally but give no transparency.'
It was good fun, but we felt it wasn't scratching our itch and that's when we learnt about thermoplastic recycling', said James. Thermoplastic recycling the process of taking plastic, applying heat and turning that now soft and malleable material into new structures out of the once rigid plastic. As soon as they started experimenting with it in May 2022, they became obsessed and realised they had stumbled upon something that had the potential to really make a difference.
The two were well versed with trainers and music but recycling and heavy machinery was new ground. 'There was a lot of YouTube', said Nad, acknowledging the importance of sharing your knowledge: 'It was quite nice as there are lot of people willing to help you and we now know stuff because there were people giving us guidance when we started which we can now share with Joe Bloggs on the street.'
After some research, the two realised that the best plastic they could use to be repurposed was:
Type 2, HDPE: bottle caps, detergent and shampoo bottles and pill containers
Type 5, PP: transparent takeaway boxes and lids, yoghurt cups, hangers and straws
Type 6, PS: coffee cup lids, takeaway cutlery and CD cases.
According to a recent post-consumer survey initiated by Everyday Plastic and supported by Greenpeace UK, just 16% of household plastic is currently recycled. Consumers can try to do their part at home, but the ins and outs of the recycling industry is something that only those inside it tend to know about. James explained that he has 'seen a lot of waste and I and most of the people I know have had a belief that a takeaway case, what you order on Deliveroo or somewhere else that's very convenient these days, you can clean and put in recycling and hope that comes back as another take away case. Unfortunately, that's very far from what actually happens. We've been to industrial recycling centres and we've seen that basically it's worthless.' Nad nodded in agreement, claiming 'those centres are so depressing, it's like visiting an orphanage!'
The pair are mindful that many consumers have little to no knowledge about what happens with the plastic they put into the recycling bin. 'We have no issues with consumers because they're in a system that has been targeted by [the] media and brands. We have an issue with brands and the way they use single-use plastic – brands don't communicate with the council or recycling.'
'an experiment of a hyper local solution to a global problem'
Nad explained part of the problem of recycling in Soho: 'If you go to a coffee shop in Soho, you'll most likely be served a coffee in a compostable coffee cup. As a consumer you'll think "oh I feel great for that" but what will actually happen is you're more than likely to drink that in a 1km radius, throw it away, Westminster council will pick it up and take it to the local recycling centre where they have absolutely no recycling facilities for compostable plastic.'
Each council or district has their own specific contract and method to deal with waste and James and Nad understand the intricacies of that. For that reason, the focus of Are You Mad is 'an experiment of a hyperlocal solution to a global problem. It would be great to know if we could make this a business model that could easily be picked up and plonked into a space or store of a brand', said Nad.
Sat amongst a street of brands and bars that house luxury clothing and beer, AYM's interior slightly differs. Spread across the two floors are heavy machinery that with a bit of elbow grease turn a CD case into a bowl. To your average passer by these machines look daunting but the team have gotten to grips with how to best use their instruments. They work comfortably with the shredder, the injection machine and the extruder like a duck on water and you can find detailed explanations of what these machines do on their website.
'We play loud music, we've got incense burning – it's a very familiar vibe to a streetwear aesthetic. It feels like a Stüssy store' and that's how they've attracted their employees, young Londoners interested in the intersection of streetwear style and the environment, also known as 'certified Wastemen'. 'We've got a cool bin-room and the young guys working with us are cleaning and shredding plastic. They're taking care, they're learning, they're using machinery and they're a part of repurposing plastic', said James.
The attraction to the store is down to the aesthetics but that isn't a job that the two have undertaken alone. They've partnered with Lotte Selwood, whose background is in luxury fashion, and her insight into greenwashing has helped maintain the authenticity of the project from start to finish. Their Instagram is as artistically appealing as the store, with Renne Mellow on the graphics, so if you missed visiting in person you can take a look online to see how they set it all up.
'use this plastic to make something that was once single use into something multiuse'
By optimising what the whole team knows about fashion, design and British subcultures, and combining that knowledge with their new understanding of recycling, they're trying to change the narrative of what a bin collector is. 'We know that brands have more clout, and we also know that in the past sustainability has been directed towards a certain audience but we're trying to direct it to a JD Sports audience who may be fashion conscious but not eco-conscious. [The kids that work for us] have got meaningful employment and they've got the same clout as their mates that work at Size? or Supreme and they're proud of it', said Nad.
Since the start of August, Are You Mad has taken in an astounding one tonne – about the same weight as a 1979 Volkswagen Beetle – of plastic waste from passers-by, cafes, and restaurants. Even some Westminster council bin men have got involved, competing to win a pair of trainers if they collect the most bottle tops. All this waste has then been turned into bowls, coasters, shelves, artwork and an array of other items that are ready for purchase. The items may not resemble the flatpack furniture many of us are used to in this age of consumption but that's the point, 'We have to learn to embrace imperfections… we can't get that precision here, but we have to [embrace it] in order to use this plastic to make something that was once single use into something multiuse', said Nad.
The brand has attracted partnerships from industries across the sphere, from financial services to streetwear brands and they've discovered that society may just be ready to embrace this stage of sustainability.
Further information:
Are You Mad is shutting its doors on Carnaby St on the 9th of October but they've hinted that a reopening in a different location is on the cards. Follow their socials to stay up to date.
Everyday Plastic: a research enterprise focussed on education and training on everyday plastic and how they can make a difference.
Greenpeace UK: a movement dedicated to changing the way society operates in order to save the world from environmental disaster.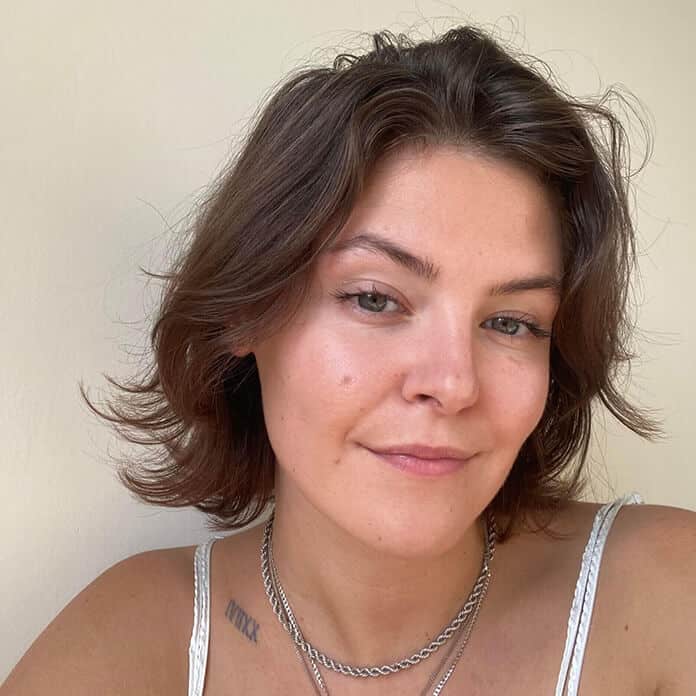 13/10/2022